Frans Vinberg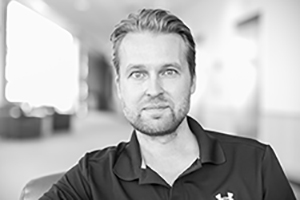 Assistant Professor of Ophthalmology & Visual Sciences

The Vinberg Lab
Vinberg Lab Facebook page
Cellular Neuroscience
Neurobiology of Disease
e-mail: frans.vinberg@hsc.utah.edu
M.Sc. 2005, Helsinki University of Technology, Finland; D.Sc. 2011, Aalto University School of Science, Finland; Postdoctoral Fellow 2011-2012, Aalto University School of Science, Finland;Postdoctoral Fellow 2012-2017, Washington University School of Medicine
RESEARCH:
Physiology and pathophysiology in the mammalian/primate retina. Calcium regulation and feedback mechanisms in photoreceptor and retinal pigment epithelium cells.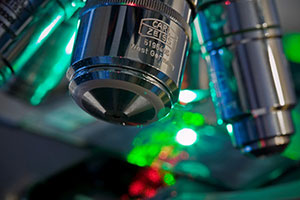 The Vinberg lab uses state-of-the-art electrophysiology (single cell and ex vivo/in vivo ERG) and Ca2+ imaging techniques together with basic pharmacology and molecular/cell biology tools to study fundamental molecular/cellular and disease mechanisms, mainly in the photoreceptor and retinal pigment epithelium cells from mice, primates and donor human eyes. The lab is currently looking for a dissertation student and rotation students for the following projects:
National Institutes of Health-funded project developing and using novel methods to assess the function of retinal neurons and glia from mouse to human in health and disease. See project description in Grantome.
Homeostatic plasticity in the mammalian retina: a virtue or a villain? This project aims to understand the mechanisms of homeostatic plasticity in the retina when sensory input is reduced due to slowly degenerating photoreceptors, and how this affects visually guided behavior.
The role of calcium extrusion mechanisms in the calcium homeostasis and physiology of retinal pigment epithelium cells.
Dark and light adaptation in macular and peripheral photoreceptors in healthy and AMD-affected eyes.
Contact Dr. Vinberg, Frans.Vinberg@hsc.utah.edu, for more information about these projects, his laboratory or the available positions.
Learn more about Vinberg lab at http://medicine.utah.edu/ophthalmology/research/frans-vinberg-lab/