Deborah Yurgelun-Todd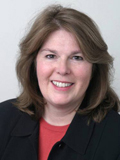 Professor of Psychiatry
Director, Cognitive Neuroimaging Laboratory
Associate Director, MIRECC (Mental Illness Research, Education, and Clinical Centers), Salt Lake City VA Health Care System
Neurobiology of Disease
Brain and Behavior
Developmental Neuroscience
e-mail: Deborah.Yurgelun-Todd@hsc.utah.edu
B.A. 1974 Mount Holyoke College, MA; M.A. 1979 Psychology, Boston College; M.A. 1986 Psychology, Harvard University; Ph.D. 1988 Neuropsychology, Harvard University; Postdoctoral Fellow 1988-1990 Boston Neurobehavioral Institute
---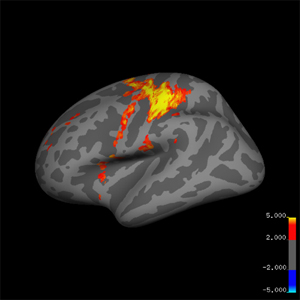 A morphometric analysis of adolescent marijuana smokers during completion of magnetic resonance imaging (MRI) in conjunction with a functional MRI (fMRI) paradigm
---
RESEARCH:
Application of MR imaging methods to understand emotional processing and cognitive changes associated with behavioral disorders
Dr. Deborah Yurgelun-Todd is a recognized leader in studying brain activity as it relates to behavior. Her laboratory has applied a variety of MR imaging techniques to identify brain changes in mood processing and neurocognitive functions and to examine irregularities in the brains of people who have or are at risk for developing several psychiatric disorders. Using imaging techniques such as structural magnetic resonance imaging (MRI), functional magnetic resonance imaging (fMRI), and magnetic resonance spectroscopy (MRS) has led to an improved understanding of both developmental and induced brain changes that lead to altered behavior. This knowledge may eventually result in better and more personalized treatments for patients who have or who are vulnerable to psychiatric disorders.
Current projects in the laboratory involve the study of reward systems, executive functions, memory processing and neuroimaging applied to a wide range of psychiatric disorders, including substance abuse, bipolar disorder, and schizophrenia. Another component in Dr. Yurgelun-Todd's research is to better understand adolescent behavior in regards to maturation of the frontal-limbic system.