****ANNUAL STUDENT Symposium 2021****
with special guest speakers
Wednesday, May 12, 2021
(via Zoom)
PRELIMINARY PROGRAM
10:00AM-12:20PM SCIENTIFIC SESSION I (session chair: Arnulfo Tuñon-Ortiz)

10:00AM: Welcome/Opening Comments, David Krizaj, NP Director
10:05AM: Symposium Overview, Alicia Goin/Daniel Lathen
10:10AM: Jenifer Einstein, Neurobiology (Shepherd lab): "Mechanisms of Arc Extracellular Vesicle Release"
10:40AM: Christine Wnukowski, Biological Sciences (Jorgensen lab): "Cleaning Up Synapses with Surveillants"
11:10AM: *Alison Barth, PhD, Carnegie Mellon University: "Algorithms for learning: sequential changes in cortical synapses during sensory association training"
11:50AM: Danielle Giangrasso, Pharmacology & Toxicology (Keefe lab): "Striatal glutamate dynamics in cocaine abuse and addiction"

12:20-1:00PM Lunch break

1:00-3:50PM SCIENTIFIC SESSION II (session chair: Alicia Ravens)
1:00PM: Aniket Ramshekar, Ophthalmology & Visual Sciences (Hartnett lab): "Investigating a mechanism to prevent active Rac1-mediated choroidal neovascularization"
1:30PM: Maggie Chvilicek, Psychiatry (Rothenfluh lab): "Effects of alcohol on sleep behaviors in Drosophila"
2:00PM: *Steve Ramiriz, PhD, Boston University: "Artificially manipulating memory engrams in healthy and maladaptive states"
2:40PM: Arnulfo Tuñon-Ortiz, Neurobiology (Williams lab): "The role of K3-GABA neurons in Learning and Memory"
3:10PM: *Gina Turrigiano, PhD, Brandeis University: "The ups and downs of homeostatic plasticity"
*GUEST SPEAKERS:
Alison Barth, Ph.D.; Professor, Departments of Biological Science and Biomedical Engineering, Carnegie Mellon University

Research Summary: Research in the Barth Lab is focused on understanding how experience assembles and alters the properties of neural circuits in the cerebral cortex, in both normal and disease states. The lab has a specific focus on somatosensation in the mouse model system, where specific types of sensory input from the skin are used to drive neural activity to change the strength of synaptic connections and the firing output of cortical neurons. This neural plasticity can result in enhanced perceptual capabilities and influence subsequent learning.
---
Steve Ramirez, Ph.D., Assisstant Professor, Department of Psychological & Brain Sciences, Boston University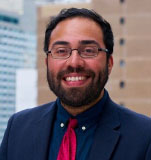 Research Summary: The mission of my lab is twofold: to reveal the neural circuit mechanisms of memory storage and retrieval, and to artificially modulate memories to combat maladaptive states. We will do so in a multi-disciplinary fashion by combining virus engineering strategies, immunohistochemistry and physiology, optogenetics and functional imaging of targeted populations in vivo, and a battery of behavioral assays.
---
Gina Turrigiano, Ph.D., Joseph Levitan Professor of Vision Science, Department of Biology, Brandeis University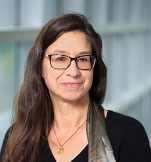 Research Summary: Gina Turrigiano studies mechanisms of homeostatic synaptic and intrinsic plasticity, and the role of these stabilizing mechanisms in the development and function of the cortex. Her work has been instrumental in demonstrating the existence of "self-tuning" mechanisms that allow neurons and circuits to adjust their excitability to prevent states of hyper- or hypoexcitability that underlie brain disorders such as epilepsy and autism spectrum disorders.